Warehouse Carts ♦ Warehouse ♦ Carts ♦ Mobile Storage
Warehouse carts are a convenient and fast way to store and move supplies. We carry warehouse carts for residential, commercial and industrial use. You can use warehouse carts to transport or store food, tools and other miscellaneous materials. Warehouse carts are great for stacking wood, metals and other supplies.
We have 8-10 steel warehouse carts. Each is designed for durability and easy transport. You won't have to worry about making multiple trips to pick up any materials and supplies. Our warehouse carts double as a mobile storage unit. You can store them in barns, storage areas and more. Warehouse carts give you several convenient benefits.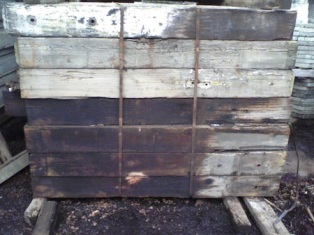 Doubles as a Mobile Storage Unit
Works as a Mobile Workstation
Provides Easy Onsite Transport
Stores Supplies, Tools and More
Smooth Transport without Wheel Sticks
Residential, Commercial and Industrial Use
Steel and Wood Warehouse Carts
Cast Iron Wheels for Durability
Contact your Puget Sound Landscaping Supplier at 253-466-4686.
River Road Landscaping and Supplies
6620 River Road
Puyallup, WA. 98371

Office: 253-466-4686
Fax: 253.841.7069
E-Mail: info@riverroadlandscapesupply.com