About River Road Landscaping and Supplies
In 1981 Patrick Hebert established River Road Landscaping and Supplies. Patrick started working for a landscaping company right out of high school. His dream was to open his own landscaping and supply company. He started with 3 small acres. Since then it's expanded into 17 acres of landscaping supplies.
Landscaping Supplies
We provide landscaping supplies to the do-it-yourselfer and landscaping companies. We carry a full line of landscaping supplies for residential and commercial landscaping projects. Our 14 employees are dedicated to helping you choose the right landscaping supplies for your projects.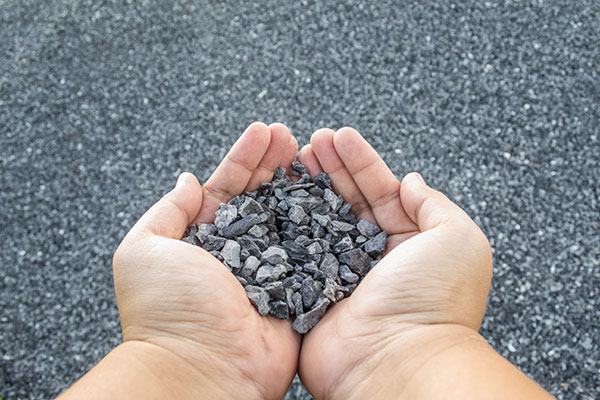 Bark and Topsoil
Rope and Barrels
Sand and Gravel
Railroad Ties
Crushed Rock
Red Pumice Rock
White Pumice Rock
Bricks and Stepping Stones
Play Chips and Compost
Landscape Supply Delivery
Customer Service
Customers rave about our volume of landscaping supplies, customer service and affordable prices. Someone always answers the phone. We're here 6 days a week for your convenience. You can call in your order or come down to visit us. We'll help you choose the right landscaping supplies for your next project. We can help the do-it-yourselfer or local landscaping company.
Knowledge and Experience
Pat has 34 years of landscaping supply experience. And his loyal staff is knowledgeable in helping you choose the landscaping supplies you need. Just tell us what you need and in what volume. We'll have it here for pick up or we'll deliver it in one of our 12 delivery trucks. We can handle any volume of landscaping supply you need.
We do our best to keep our prices low. Before you go anywhere else stop by the Puget Sound landscaping supplier. From bricks to cedar fencing we're the choice for landscaping supply in Puget Sound.
Contact your Puget Sound Landscaping Supplier at 253-466-4686.
River Road Landscaping and Supplies
6620 River Road
Puyallup, WA. 98371

Office: 253-466-4686
Fax: 253.841.7069
E-Mail: info@riverroadlandscapesupply.com