Cedar Play Chips ♦ Playgrounds ♦ Landscaping
Does your landscaping project include swing sets or play areas? Cedar play chips are a safe and affordable option for landscaping projects. Playgrounds need to have a safe base. Cedar play chips can cushion a fall and offer a durable surface for running and playing. They also help your playgrounds to absorb moisture, cutting down on slips and falls.
Cedar play chips are a natural deterrent to insects. They're useful for dog runs, walkways and big yards. And cedar play chips provide a clear path for private trails. It gives your landscaping project a fresh wood look. Our cedar play chips are light colored for aesthetic value. Contact us for high quality cedar play chips for your next landscaping project.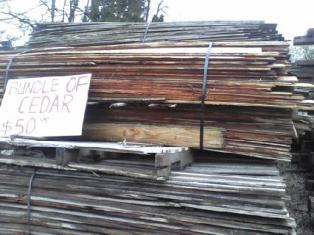 Provides Safe and Reliable Footing
Provides a Fresh Wood Look
Available in Any Volume
Natural Deterrent to Insects
Flower Beds, Playgrounds, Big Yards and More
Improves Look of Landscaping Projects
Residential or Commercial Landscaping Projects
Contact your Puget Sound Landscaping Supplier at 253-466-4686.
River Road Landscaping and Supplies
6620 River Road
Puyallup, WA. 98371

Office: 253-466-4686
Fax: 253.841.7069
E-Mail: info@riverroadlandscapesupply.com