Concrete Blocks ♦ Retaining Walls
Blocks are a fast and strong way to build retaining walls. Blocks can be stacked to create retaining walls for gardens, space for lawns and for other landscaping uses. We carry a large selection of concrete blocks. Our blocks are used by homeowners and landscaping companies. These blocks will complete small and large landscaping jobs.
Blocks will give your garden, lawn or other structure a manicured look. It can be used to section off parts of residential and commercial properties. Don't waste time searching for affordable and useable blocks. Visit River Road Landscaping and Supplies today.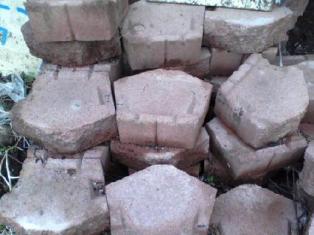 Stackable Concrete Blocks
Stackable Stones
Build Retaining Walls
Low and High Retaining Walls
Gives you a Decorative Finish
Retains Water Run-Off
Provides Secure Borders
Small (4 x 12)
Medium (6 x 16)
Jumbo (8 x 18)
Contact your Puget Sound Landscaping Supplier at 253-466-4686.
River Road Landscaping and Supplies
6620 River Road
Puyallup, WA. 98371

Office: 253-466-4686
Fax: 253.841.7069
E-Mail: info@riverroadlandscapesupply.com