Boom Chains
♦

Landscaping

Do you have a rustic setting for your landscaping project? Boom chains offer a nice addition to your landscaping project. Boom chains can be long or short. They act as excellent landscape ornaments. Boom chains create a sagging effect on wood or concrete structures.

We offer boom chains for your landscaping projects. You can wrap boom chains around poles or logs. They can be stretched along wood or concrete walls. Boom chains can hang along fences. Other uses include tugging debris or heavy structures.Contact us today about boom chains.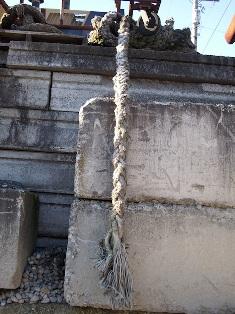 Stands up to Tough Weather Conditions
Gives a Unique Look to your Landscaping
Wraps Around Poles and Logs
Acts as a Landscape Ornament
Contact your Puget Sound Landscaping Supplier at 253-466-4686.
River Road Landscaping and Supplies
6620 River Road
Puyallup, WA. 98371

Office: 253-466-4686
Fax: 253.841.7069
E-Mail: info@riverroadlandscapesupply.com