Landscaping Bricks ♦ Fire Bricks ♦ Street Paving Bricks
Are you looking for decorative bricks for your steps or patio? We have thousands of bricks in stock. Fire bricks are used for outdoor fire pits and fireplaces. They're excellent for withstanding heat. You'll be able to enjoy outdoor barbeques and bon fires. We have plenty of bricks for large landscaping projects.
For patios try the street paver bricks. Our street paver bricks provide solid footing for walkways, steps and pathways. Street paver bricks can border your garden, fountain or other structures. We have miscellaneous bricks in all sizes and conditions. We have thousands of new and used bricks in stock.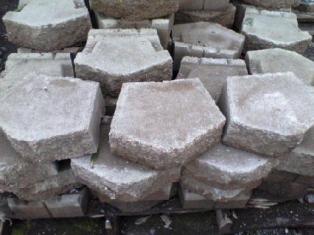 Bricks at Affordable Prices
Residential and Commercial Landscaping
Thousands of Bricks in Stock
Patios, Fireplaces, Walkways and Pathways
Provides Secure Footing
Cobble Stone Bricks
Fire Bricks
Street Paving Bricks
New and Used Bricks
Contact your Puget Sound Landscaping Supplier at 253-466-4686.
River Road Landscaping and Supplies
6620 River Road
Puyallup, WA. 98371

Office: 253-466-4686
Fax: 253.841.7069
E-Mail: info@riverroadlandscapesupply.com