Sand ♦ Gravel ♦ Stepping Stones ♦ Landscaping
Sand and gravel are affordable surfaces for different parts of your property. Sand works well for home or commercial parks. You can use sand on your driveway for better traction in ice and snow. Gravel is a smart and fast way to make a surface for driveways, pathways and walkways.
Sand and gravel can be used to place stepping stones on top of. This keeps stepping stones from slipping when walked on.
At River Road Landscaping and Supplies we offer high quality sand and gravel. We'll deliver your sand and gravel to any location in Puget Sound. Our sand and gravel is easy to use and maintain. Call in with your order. One of our landscaping supply specialists will help you with ordering and delivery.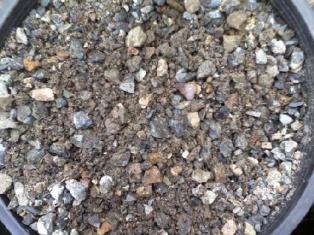 Extends driveways for RV's and boats
Lowers the risk of slips and falls
Protects against snow and ice
Used for laying bricks
Low maintenance landscaping tool
Available in 5.8 inch and quarter
Contact your Puget Sound Landscaping Supplier at 253-466-4686.
River Road Landscaping and Supplies
6620 River Road
Puyallup, WA. 98371

Office: 253-466-4686
Fax: 253.841.7069
E-Mail: info@riverroadlandscapesupply.com