Crushed Granite ♦ Landscaping Supplies
Crushed granite gives your landscaping project a nice aesthetic look. Crushed granite improves the look of your driveway, patio, garden and other parts of a property. Crushed granite can be used as mulch for trees, shrubs and gardens. Crushed granite is perfect for upgrading the outside grounds of a commercial property.
For landscaping that stands out year-round choose our crushed granite. You can purchase it in bulk. It's available for 5 cents a pound. We have crushed granite available from 1-400lbs. We have small, medium and oversized crushed granite. Give your landscaping project an aesthetic look with our crushed granite.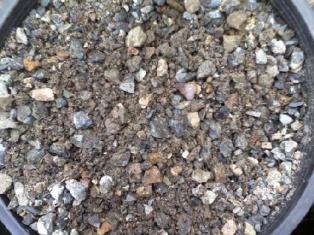 Crushed and Sized Granite
100% Recyclable
Small Size: 5/8"
Medium Size: 5/8" to 2.5"
Oversized: 8"-10.5"
Walkways, Patios and Stair Steps
Wide Variety of Colors
Numerous Varieties
Contact your Puget Sound Landscaping Supplier at 253-466-4686.
River Road Landscaping and Supplies
6620 River Road
Puyallup, WA. 98371

Office: 253-466-4686
Fax: 253.841.7069
E-Mail: info@riverroadlandscapesupply.com