Outdoor Furniture/Chairs ♦ Landscaping ♦ Gazebo
Chairs can complete a new gazebo, deck, garden or backyard. Do you need extra chairs for landscaping projects or other uses? We have 150-200 chairs available. You can use them for your current and upcoming landscaping projects.
You can pick up your chairs or we'll deliver them to you. Our chairs are affordable and in good condition. Call or visit us today. You don't have to buy expensive landscaping furniture to complete your landscaping project. Contact us about our affordable chairs.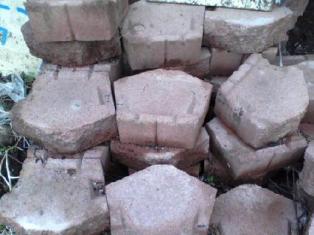 150-200 Chairs Available
Use for Decks, Gazebos or Gardens
Chair Delivery within Puget Sound Region
Residential or Commercial Use
Comfortable Sitting
Chairs for Private and Corporate Settings
Contact your Puget Sound Landscaping Supplier at 253-466-4686.
River Road Landscaping and Supplies
6620 River Road
Puyallup, WA. 98371

Office: 253-466-4686
Fax: 253.841.7069
E-Mail: info@riverroadlandscapesupply.com